National fitness group opens a Tidworth event
March 16 was a great day for local mums – as Tidworth Garrison played host to the first This Mum Runs Military Mums run, bringing together 25 women from all over Salisbury Plain including Tidworth, Middle Wallop, Ludgershall and Upavon to name a few, all undeterred by the chilly spring weather conditions to launch This Mum Runs in their community.
This Mum Runs is a community of 50,000 women nationwide and growing daily, who run to help improve both physical fitness and mental wellbeing. Their vision is to help mums become happier and healthier through running. And excitingly, This Mum Runs has opened a new Military Mums community – free weekly runs held at mum friendly times – to help mums who have partners in the military or are serving themselves, and local women who live in the area, to carve out some time just for them, to get some headspace and meet new friends – with less emphasis on performance or times and more emphasis on fun and running at the speed of chat.
This Mum Runs helps build inclusive and supportive communities for mums – and the ambition is to open more runs across military bases in the UK in the future. Rosalind Oram, Community Leader for Military Mums, is leading the charge and inspired the opening of the first run location. Ros is supported by Run Angels – local volunteers specially trained by This Mum Runs HQ who plan run routes, are a friendly face to welcome members, warm everyone up, keep people safe and make sure no one gets left behind.
Run Angels are the heroes of This Mum Runs – without them runs couldn't take place. Rosalind commented: "We have a vision at This Mum Runs to get as many women as we can active in a fun community and to make friends whilst getting outdoors and getting some much needed time just for themselves.
"Without Run Angels This Mum Runs couldn't function, so thank you to all of the Military Mums Run Angels for helping to successfully complete our first run – we have such an exciting time ahead inspiring more mums to get involved in this amazing running movement, she added."
Rebecca Fowler, a newly trained Run Angel, who lives in Larkhill said: "it's brilliant, women supporting women through the love of exercise, its like therapy."
The first run was fun and high-energy, with lots of women sharing personal stories, and making friends, in a very friendly environment, with all of them leaving with smiles on their faces and making the pledge to come back regularly. Everyone is welcome and the runs are free to attend.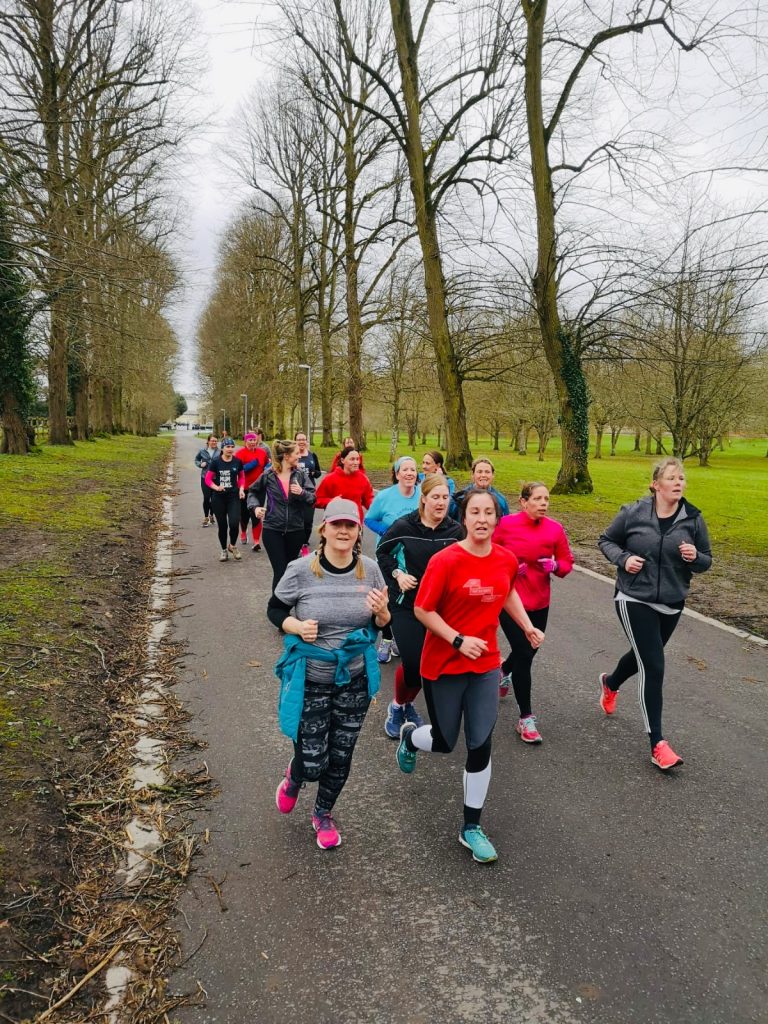 Runs are held every Sunday at 8am, and women interested in joining or finding out more can visit the This Mum Runs Military Mums Facebook page This Mum Runs – Military Mums and take their first step to becoming part of an amazing community.