Latest news from Tidworth
We are delighted to announce that we have received official planning approval for the new Civic Centre. This is a…
The annual Wiltshire Life Awards are now open again for entries! There are 17 categories this year, including two new…
Please see posters for contact details and to book a place. Spaces are limited.
Good Morning Due to the COVID-19 updates and recommendations from the Government we have decided the best course of action…
Find your local councillor
This Committee comprises of the Mayor, Deputy Mayor and Chairs of other Committees.
This Committee ensures that the local residents live in a well-presented, friendly and accessible area. They make sure that all grounds, parks, the Community Centre and the cemeteries are looked after to a high standard.
This Committee's main role is to inform residents of what is happening in the local community such as events, activities and other news. Furthermore, supporting and liaising with local groups.
This Committee is responsible for overseeing any large projects, allowing the community to expand and develop.
Tritax Taxis Tritax Taxis has a large fleet of Private Hire vehicles, executive cars and
Read More »
Harding, King & Co Independent Financial Advisors Harding, King & Co is a local Independent
Read More »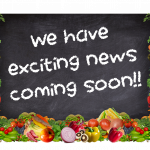 Would you like a Tidworth Market?? Could you take 3 minutes of your day to
Read More »