St Michael's Garrison Church
St Michael's Avenue, Tidworth, Witshire, SP9 7EA.
Contact Number – 01980 650326
St. Michael's Garrison Church a multi-national, multi-cultural, all-age Christian community. The Church excepts all ages and backgrounds, St Micheal's Church is always pleased to meet new people, either during the week, in the evening or at Sunday Services.
St Patrick and St George Roman Catholic Church
1 St Patricks Ave, Tidworth SP9 7BS
Contact Number – 07920 181512
St Patrick & St George Catholic Church in Tidworth and the Church of Our Lady Queen of Peace Catholic Church in Bulford Together these two Churches make up the Salisbury Plain Catholic Parish within the Roman Catholic Diocese of the Forces. St Patrick and St George Church is always pleased to meet new people
Plassey Road, Tidworth, Wiltshire, SP9 7LE
Contact Number 01980 600892
Holy Trinity Church is the Parish Church of Tidworth Wiltshire, we belong to the Deanery of Stonehenge and the Diocese of Salisbury.We are a warm and friendly congregation who welcome everyone whether it be local or from afar to our services and other events and activities, of which there are many throughout the year.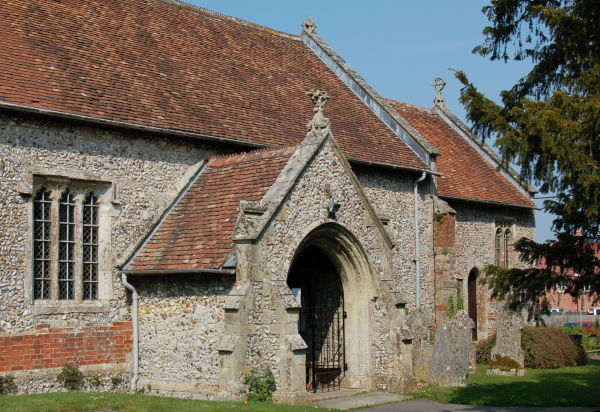 Shipton Road, Tidworth, Wiltshire, SP9 7ST
Contact Number – 01179 291766
Standing south of the garrison town of Tidworth, this fine steepled edifice surrounded by trees was designed in 1878 by John Johnson, the architect of London's Alexandra Palace. However the quality of the exterior, considerable though it is, hardly prepares one for the magnificence of the interior, which is sumptuously decorated with exotic marbles, rich carving and Italian mosaics, creating a great sense of vitality and extravagance.